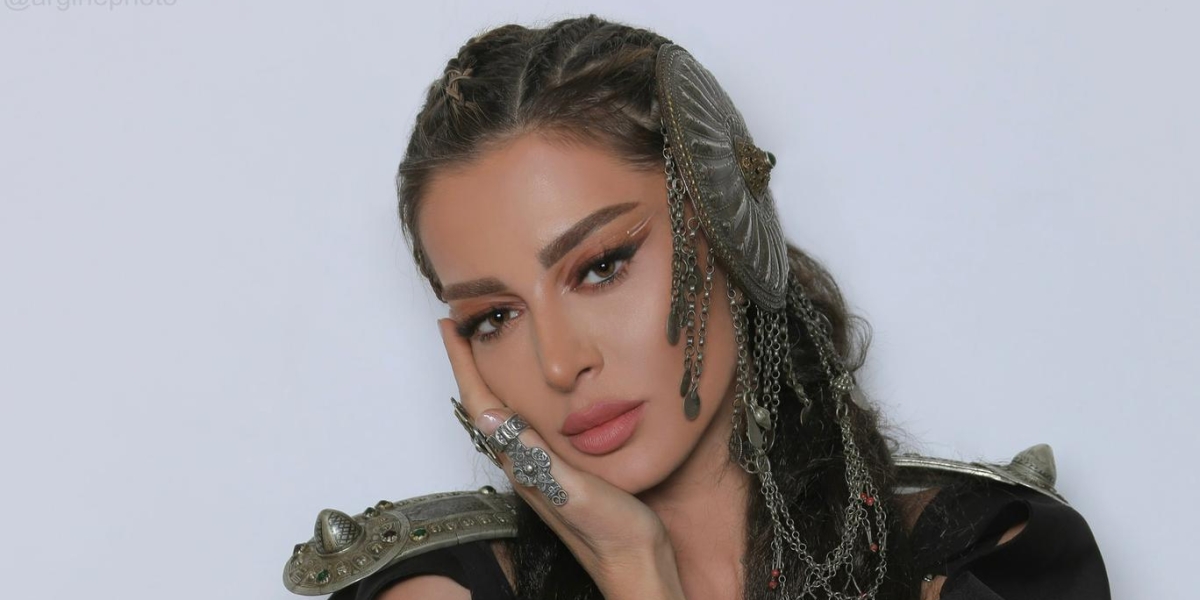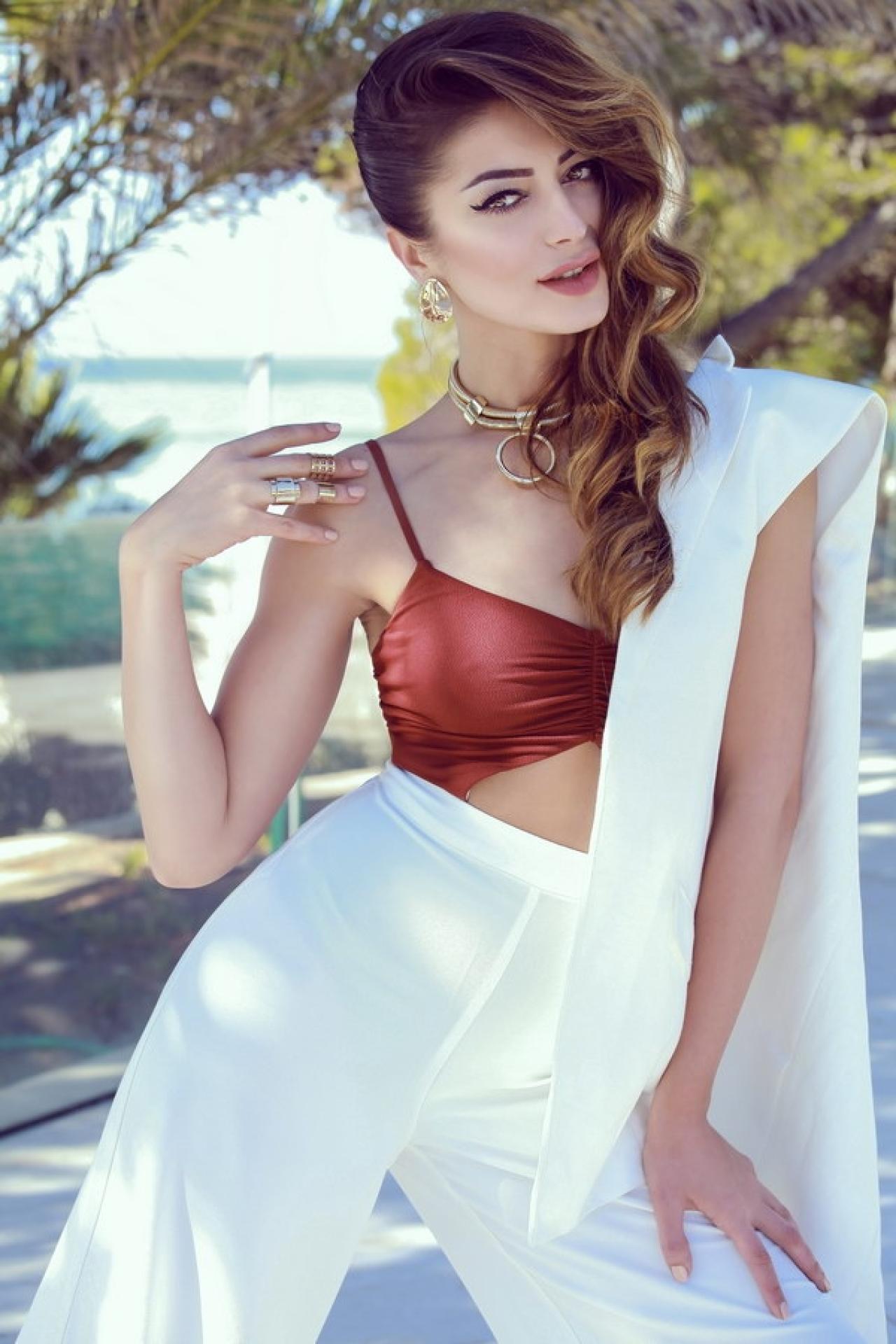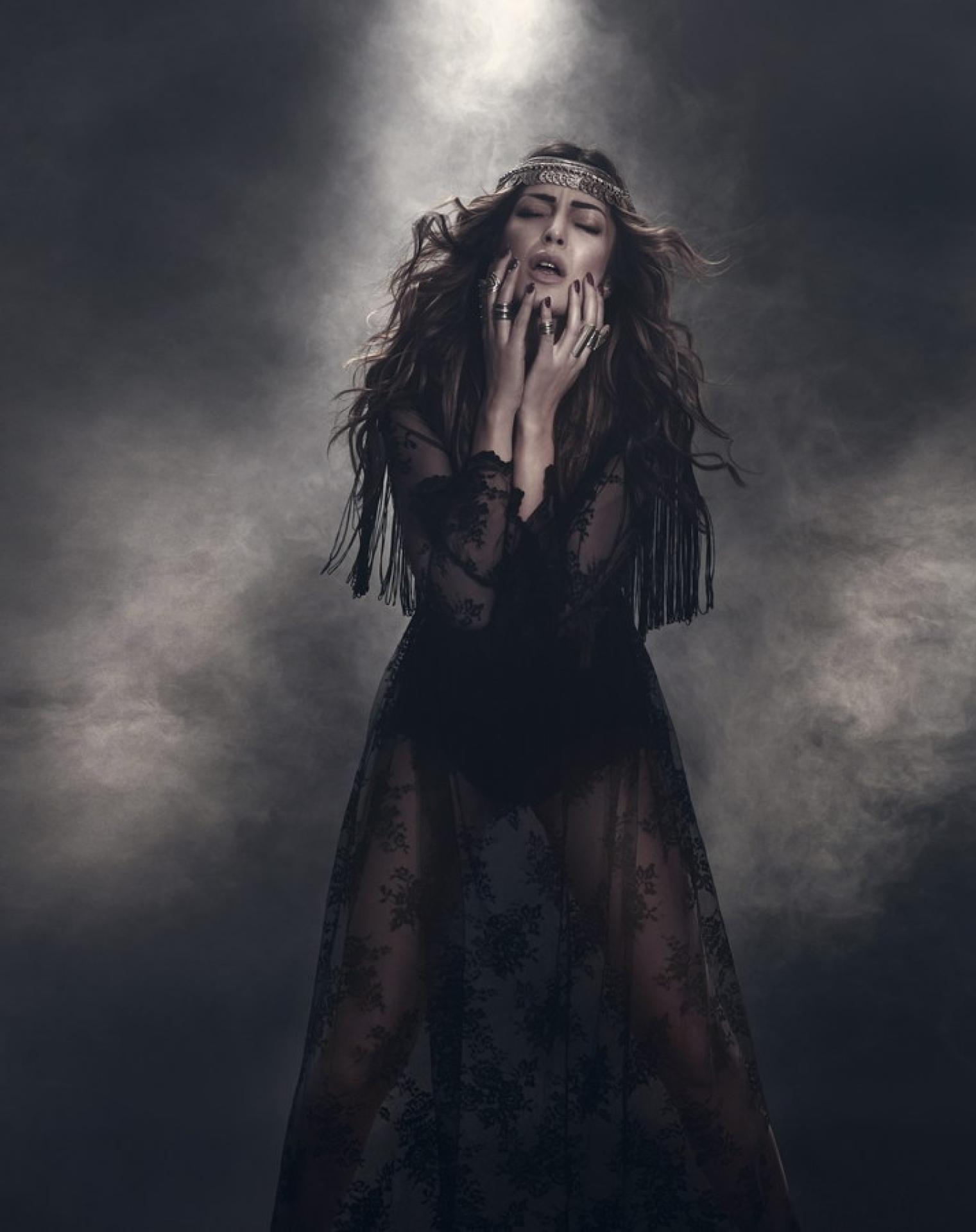 Iveta Mukuchyan
Arménienne, Électro, Musiques du monde, Pop
En tournée
Iveta Mukuchyan (Armenian: Իվետա Մուկուչյան, Armenian pronunciation: [ivɛˈtɑ mukuˈtʃʰjɑn]; born 14 October 1986) is an Armenian singer. Born in Yerevan, Armenian Soviet Socialist Republic, she moved to Hamburg, Germany, in 1992. Mukuchyan returned to Armenia in 2009 and placed fifth in the fourth season of the talent competition Hay Superstar. During this time, she received vocal training at the Yerevan Komitas State Conservatory. Mukuchyan also participated for season two of The Voice of Germany in 2012.
She represented Armenia at the Eurovision Song Contest 2016 with the song "LoveWave", finishing seventh in the final. Mukuchyan made her acting debut in the comedy movie Run Away Or Get Married that year, and released her debut extended play, IvaVerse. In autumn 2016, Mukuchyan was a jury member on the first season of Depi Evratesil, a television series selecting the Armenian entrant for the 2017 Eurovision Song Contest.
Mukuchyan and Aram Mp3 released "Dashterov", which won a Song of the Year Award, in 2017. The song preceded a collaborative project of the same name, which received the Collaboration of the Year award at the Armenian Europe Music Awards. Mukuchyan released Armenian Folk, a solo version of Dashterov Project, on 3 October 2017. That year, she starred in the film The Path of Our Dream. At the 2018 Swallow Music Awards, Mukuchyan won the title of Best Female Singer of the Year. In 2020, she was honored at the Distinctive International Arab Festivals Awards (DIAFA) in Dubai, UAE. In December 2022, she hosted the Junior Eurovision Song Contest in Yerevan.
Dernières actualités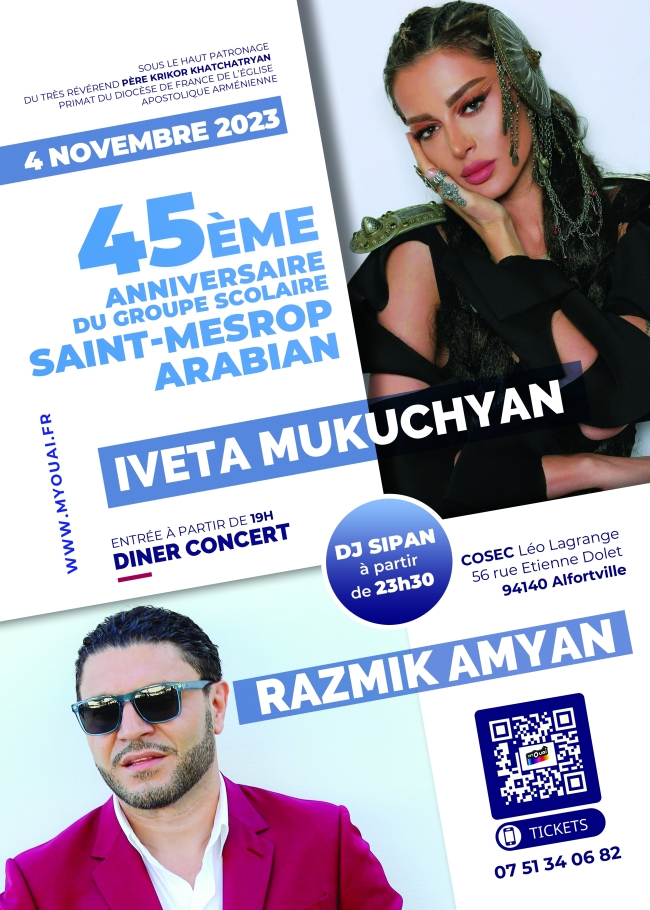 45 ème anniversaire du Groupe scolaire Saint Mesrop Arabian
Visionnez les
dernières vidéos
Iveta Mukuchyan - Ser ka erknqum Yerevani
Iveta Mukuchyan - Hayastan Jan / Հայաստան ջան
Découvrez les
prochains événements
ALFORTVILLE

(94) - 45 ème anniversaire du Groupe scolaire Saint Mesrop Arabian